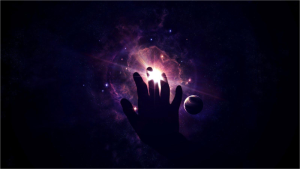 She opened the door and her breath caught in her throat.
The Giant in all his towering glory. Leaning back on the railing looking as close to perfect as anything she had ever seen.
Every time she saw him it was like the first time all over again, and she was awestruck.
Her tiny apartment suddenly seeming miniscule as he took his shoes off at the door and navigated the narrow hallway.
"I am almost ready" she said.
"Take your time" he smiled. That brilliant smile, the one that made her melt. She finished gathering her things, watching him out of the corner of her eye as he politely petted a hello to her dog and then the kittens. He really did exude kindness.
She passed by him, he reached out and put his hand on her waist gently pulled her in. Held her close and kissed her, her knees buckled a little but he held fast. She sighed, audibly.
Down the rickety stairs and out to the truck. She felt so shy and nervous she was shaking, pretending it was the cold. For a minute she hoped she was having an empathic moment and picking it up from him, seemed plausible, she decided it could be coming from both of them and relaxed just a little. He opened the door for her and she climbed up into the truck with a little more grace than the last time. Conversation and music flowed easier on the drive over to his house. "I came back for you, so you wouldn't be alone."
She had offered to cab over and he had refused.
He opened her door again, told her to be careful on the ice up the walkway beside the house. Slowed down so she could keep up. Let her hold the back of his hoodie just in case.
She surveyed her surroundings for the second time. Marveled at how one young man could be so focused on what he wanted, noticing all of the detail of the half renovated main floor. Her mind piecing together what it would look like in a month or a year. Secretly hoping that she would be around to both help him and to see.
She followed him into the kitchen, chair already waiting for her to sit. She asked if there was anything she could do to help, he said "tell me stories and look beautiful."
They talked about kitchen parties and farming. Elora and the origins of the steak he brought home. She was overwhelmed that he had put so much thought and effort into everything, especially considering he had already worked a full day. She had to sit on her hands and bite her tongue to keep from 'helping'. She was not used to letting anyone be nice to her. Kept having to remind herself how good it felt when she did things like this for others and hoped he felt that way too. Seemed so and she relaxed a little more.
She made a horrendous statement about how she had told her bartender that she considered him to be so perfect that there had to be a catch, like dead hookers in the basement. She was horrified the second it came out of her mouth, but he chuckled and took it in stride, ran with the joke just enough. Told her a few days later that the hookers in the basement were replaceable, but she wasn't. All she really had wanted to say is that she really liked him, it just came out funny.
He had put on an Incubus album, said he remembered she had said she liked them. She wondered if it was possible that he noticed and remembered all the nuances and subtle things about her like she did with him. Couldn't be.
She watched him move around the kitchen with grace, turning this or that up or down, cutting mushrooms, slicing garlic with a paring knife. For someone as huge as he, he was surprisingly lithe. Or maybe it wasn't a surprise, she was starting to see what he was.
There were moments of silence and they were warm and comfortable. There were moments where he suddenly stopped what he was doing to gather her up in his arms and kiss her. Those were unadulterated bliss.
When the barbeque was hot enough, they both went outside, he to start the steaks and her to smoke. They talked about the neighbors stealing cans, scarlet runners and morning glories.
Dinner was spectacular. There is something about sitting down to a meal that was made specifically for you. There really is nothing on earth that tastes better. She told him so, said Kraft Dinner would have tasted like ambrosia, and he told her to be careful what she wished for. She smiled and let herself think forward to a day when they were eating macaroni out of a pot in the kitchen.
She tried to think back to the last time someone had cooked anything for her and decided against it. This was infinitely better, the here and now with him.
She realized she couldn't look him in the eye when he spoke, that it felt like falling into the ocean at night, drowning in the same expansive blue reflected by a full moon. She focused instead on his ear or his forehead, sometimes allowing herself to watch his mouth, wanting to fall into it too.
When dinner was over, more scotch was poured. She carried the plates from the table and he playfully forbid her from doing dishes. She acquiesced, relieved really. Not because she didn't like doing dishes, just afraid she would be clumsy and drop something.
Back at the table she asked about his work. Reverently listening, asking for clarification when needed. She watched discontentment furrow his brow when he spoke of how other people interpreted what he did. Imaginations taking them to nasty places. She said what he did is sacred, because it is. Explained psychopomps, those who escort the dead, it was easy to picture him with wings. He told her he had felt strange once upon a time, when he realized he was the last human being to ever look into someone's eyes. Sacred. Yes.
He finished his drink before her. She got caught up in talking, he made it easy to forget her shyness.  When she was finished he said, "Can we go upstairs or do you want me to keep playing with my empty glass." She blushed a little. Yes, upstairs, please.
Her shyness came back full force as he opened the door to his bedroom. It was amazing, exposed brick, perfect balance of masculine and comfort. She yammered something about the new rug. She sent him downstairs to fetch the iPod, buying herself a minute to compose herself and seizing the opportunity to wiggle out of the impossible to get out of jeans she had worn. She was almost naked and under the covers when he got back. Kept on her bra and panties, she had to redeem herself for the last time. He seemed to agonize a little about finding the right music to put on, settled on the Neighborhood. Said it was good for most situations, she agreed.
She propped her head up on her elbow and watched him undress. Even in the dark she could see, fascinated by his silhouette, her eyes eagerly devouring every inch of him and enjoying the reflection in the mirror behind him. Overwhelmed at the enormity of him. Huge, beautiful Nephilim, his aura changing from oceanic indigo to vibrant ultraviolet as he crawled in beside her. That is what happens when you mix roses and blues. Perfect purples.
He put his hands on her and the storm started. Electrical impulses racing through her body reaching up through her to follow his fingers as he traced patterns on her skin. Kissing going slowly from zero to sixty, tentative tasting to all consuming and back to teasing again. Hands matching rhythm from caressing to grasping the perfect push and pull, like the tides.
He rolled her over onto her back, his mouth tracing the line through the center of her. He became a paradox, simultaneously pulling her apart and holding her together. Attaining a seemingly impossible balance between chivalry and savagery. She had to fight to keep her hips on the bed as he playfully nibbled the insides of her thighs, she could feel him smiling and she smiled back. Anticipating. He had been here before, and even then she had had the oddest of thoughts, it was as if had studied her before they ever came near his bed. He just knew somehow.
She let go of trying to control herself, moans escaped her lips, he smiled again and suddenly everything intensified. Teasing turned to tasting, tasting turned to consuming. All her inhibitions fell away and were replaced by exploding stars and pulsing nebulas behind her eyes running all the way through her. She lost her words, forgot her own name, forgot anything at all existed outside of his bed and his mouth and his hands on her.
She laughed a little, earth shattering orgasms sometimes did that to her. He climbed up and hovered over her, she arched her back up to meet him and tasted herself on his lips. He said she was the best thing he had eaten and promptly went back for seconds. More explosions in the sky. The ceiling flew away and there were only fireworks.
He climbed up beside her and she eagerly reciprocated. Wanting to taste him again, tease him with her tongue, learn him and read him like he had somehow magically done with her. She kissed and bit his chest and neck, suspending her body over his.  Leaning in and writing all the words she couldn't say out loud on his skin with her fingers and tongue. His cock was magnificent. Velvet skin and unyielding flesh. He tasted divine. The sensation of rolling him over her tongue was enough to shot sparks through her yet again. She marked every moan and movement no matter how subtle, cataloguing them and her corresponding actions for next time, she wanted to be as good to him as he was to her.
She fleetingly found her brave and said 'come here', again overwhelmed by the sheer colossalness of him. She got shy again for a minute as rationality escaped her. She managed one clear thought as he was fully inside of her, 'this is what sated feels like'. Then she was lost again in the galaxies radiating out from her core as she came again and again, waves of warm overlapping each other, she felt like she was floating in outer space, experiencing a star exploding from the inside. She held onto him, matching his movements with hers, wave after wave of warmth and orgasms. She felt him come and couldn't help but come as well.
He rested his body weight on her, still inside and another clear thought came through the ether, whispering in her ear "perfect isn't a myth after all." She smiled.
She told him she hoped he felt half as good as he made her feel, that would be more than most could handle.
He told her to roll over, with this sensual authority in his voice. She did. He rubbed the last remaining knots from her muscles, she felt like liquid.
He climbed up beside her again and she found the perfect spot to rest her head on his chest. She wrote love notes on his arm with her fingernails, hoping again he could read what she was trying to say. His arms went on forever and she felt safe enough to say that the last time they had been together she had one clear thought, that she wanted to keep him. He said yes and punctuated his answer with a kiss on her forehead. She melted a little more. He said she had the gift of touch.
After a while of holding her, he asked her if it was alright if he put on a song.
"Of course" she said. He could've asked her to go jump off the roof with him and she would have agreed.
The first few notes played, she thought it was Jeff Buckley singing Hallelujah and was again reminded of the word perfect. But what reverberated through the speakers transcended perfect. Postcard from 1952, Explosions in the Sky.
She stayed silent for the entirety of it. Tears rolling down her cheeks. Dumbstruck by how he could first elicit all of those feelings from her body and then play her the exact score of how she felt. She lost her words, she didn't need them, it was all right there in tones and matching cadence.
She still sees him in her mind's eye like this. The graceful dance around the kitchen. The first bite of steak in her mouth. Watching his eyes shine while he spoke and listened. That maddening grin when he stole a kiss or said 'upstairs'. His silhouette glowing in the streetlights as he was on top of her, moving inside of her. The warmth of his body pressed up against hers, purple lightning fusing them together. She fell asleep, beyond happy and dreamt of him and carousel horses.