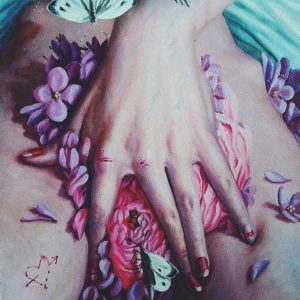 Four score and seven years ago, I got laid for the second last time.
[Author's note: I wrote this article, or half of it, on pizza flyers on my way to work, way back when I was just getting back from vacation. April/May? I got a little lost around then, time got slippery and slid. Also, I lost the third flyer so some of this is now from memory.]
Back before my pilgrimage to New Orleans, Giant was both the second last and the last time I'd had sex, for quite a while. I kept going to ground and I was crying a lot. Not exactly sexy.
There was Football, but that game got rained out. The stripper in NOLA, just enough attention and snuggles to get my mojo rising, made even sweeter by my insistent insisting that it was Friday night and he should be off making money, but every time I turned around, there he was. And then I met Jason at the airport and there were sparks everywhere. I wanted to crawl inside him like a Taun Taun, but there was a table in the way and I had a plane to catch. So no sex.
Truth be told, heart was on lockdown and she took all of me with her.
Sequestered in an oubliette with nothing but my toy box and memories of lightning sex.
It's no secret that if I am home alone I am probably playing with myself, less when I am sad but still. Less than a-fucking-lot is still some. I write porn, it's a good gauge. If my princess parts ain't a-tingling by 3pm, I probably need a rewrite on that chapter. If I get worked up while working on it, it's good.
I equate masturbating with fast food. Tastes hella good when you are starving, fills you up. But there is no real sustenance there, and leaves a funny aftertaste.
Herein lies the title.
My one toy is a little plasticky. Because it's plastic. Silicone to be specific. Hella ugly to look at but damn it felt good.
Giant and I had not-a-date planned for a Wednesday afternoon (see also Afternoon Delight).
I missed an opportunity Saturday and had vowed that next time I would walk out the door and knock on his.
Tuesday. I'd been writing all day before work, worked myself right up. Whipped out my toys and went off like a rocket. Jumped in the shower and went to work, just like any other Tuesday.
Now, once upon a time when I was a stripper I felt it polite and part of my job to show up clean.
Sadly, some of the clientele did not feel that way and I avoided them like the plague they smelled like. Eau de Bubonic and B.O. Bleck.
I however, was almost always freshly showered, mostly shaved, with my geisha/game face on.
I like playing dress-up, it worked. Playing the odds, my 4% versus everyone else, I wasn't about to bet it all on black 19. I had bills to pay.
When it came to my actual sex life, the getting ready process for work and the getting ready process for a date with a boy I like? Two totally different things.
I had work bras and panties and I have sets I wear for the men I'm actually with. Something has to be sacred and different. Everything work-related was disposable, as was work.
The second involved a proper shaving of the legs, less make-up and a little extra prep work on my princess parts. I.e., I cannae be smelling/tasting like coconut oil and plastic. No one at work ever got close enough to notice, I was rather protective of my pussy. It's MINE, don't touch it.
Lamia: You shall not see the star, touch it, smell or hear it. You will not perceive her even if she stands before you.
Kinda exactly that.
That's another thing. When will the makers of Summers Eve and other such French showers (google it I dare ya) realize men don't go sticking their tongues in bouquets of peonies looking for a taste. They aren't hummingbirds. Nor do they wrap their mouths around cups overflowing with baby powder looking for a drink.
I propose a new line of douches. Apple Pie, French Vanilla Ice Cream, Papaya or for the more adventurous souls, I feel like Maple Bacon Cupcake would go over rather well.
Again, for the millionth time, I digress.
The night in question, I walked out one door and into another.
Victoria: It's not the star that I want. [She puts her arms around him]
[Seductively] You know what I want.
Except I was a little tipsy, seduction wasn't necessary or possible. I was giggling and clumsy and fell into him and eventually into his bed.
First time we didn't even pretend to watch a movie.
I have mentioned to him a few times that I admire this switch in him, where he goes from mild mannered mortician into full angel of death with wings. It is magnificent to behold and be on the receiving end of.
It gets even better with bellies full of scotchy-scotch-scotch.
We were messaging the other day about, well none of your business really. But the last thing I said was "I never really let go with you."
I didn't finish that thought. The closest I got was after he started dating she-who-skis and she happened to be away and I happened to be there, lost in him enough to forget that my pussy tasted of fucking plastic until his tongue was just south of my belly button. Then I squealed a "NO", with an explanation.
We tousled and he won. I called him the Giant for a reason. Actually I won. He ate my pussy with conviction and vigor, I squirmed and squealed with delight and a bit of horror. And when he came up for air and a kiss, I realized it wasn't so bad.
Then my own switch flipped. I let go of trying to control anything, especially myself.
He liked hearing about what I had done to myself, he liked tasting it too.
I liked being coveted/appreciated/consumed in my less-than-perfect form.
Me and my plastic pussy, my not-so-shaved legs wrapped around this godlike creature. Explosions. Thunder, lightning and storm swells making soaking everything. The lingering scent in the room after it was over and I fell asleep on his chest? Petrichor. The smell of the earth after it rains.
I almost attained Ataraxia. (The tranquility attained from not fearing gods.)
And I love the smell of napalm in the morning. (Apocalypse Now)
(All italics from Stardust, Neil Gaiman)