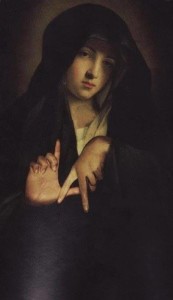 Within the Bachman Books by Stephen King there lies a story, one of my favorites. Simple premise. Young men compete for the ultimate prize by walking. Last one standing wins. If they sit down or fall down too often, they are shot. They just have to keep walking as long as they can. America places bets, it's a national event. The winner celebrated is usually rendered mildly insane.
Mercury Retrograde feels like that. This long arduous walk. 20 days and 20 nights of trying not to fall down or get shot. Coming out the other side a little crazier than when I started.
In the end of the story, the boy who wins, finds the strength to run.
That's me right now.
Walking out of one hot mess after the other. Coming out fairly clean, a little bumped and bruised, but always the wiser. I am always learning. By the grace of God, good, luck and a little foresight. Mostly just tenacity, I don't know how to stop moving forward. If I have learned anything in this life it's that you never know what is coming next. Seeds long buried bear beautiful fruit when given time, water, air and room to grow.
Truck is now sold, period is now over, relationship mess finished, the last of his things in a bag, dropped off in neutral territory. Sickness abating. Kidlet finding his own way in the world again.
Wings want to fly.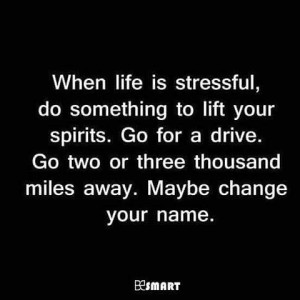 I saw that and howled. I want exactly that.
I am not some slip of a girl, clinging to some idea of a man I made up in my head. I am a woman, soft and kind. But also wise. I don't ask of others that I cannot myself provide. I don't want to lose myself in anyone except in those blissful moments of little death. I have no ego about this. I am what I am and he is what he is. All I ask for is free will. He will always be my choice. I, his.
Too many trips across the border rescuing women who ran to 'him'. An aboveground railroad smuggling my friends out of their own messes. Facebook has been kind to me in that I can travel almost anywhere and have an open door, a home-cooked meal and a soft place to sleep waiting. I share this privilege and connect others in need then go get my girls.
It's my 42nd turn around the sun. 1/12 into it and I know I wasn't wrong predicting great change, beautiful upheaval. Everything is lining up in the most obvious ways.
20 years ago I would have just up and r-u-n-n-o-f-t at the drop of a hat, a kind word, a promise or just because.
2 years ago I landed in Phoenix Arizona and was driven into the desert by my best girl, to Joshua Tree for dinner and soul food. Then bundled back into her car and I woke up in Los Angeles.
I found my bliss there, on Venice Beach. In her uncle's apartment. Long drives up the coast. Everything there just felt better, like coming home. 24 hours in and I knew my way around, more than was reasonable anyways. The air felt right in my lungs. The sun kissing and caressing my skin. My whole body simply content.
Last year I wanted to go back, but it wasn't time yet.
Now I am fixin' to wander off because my soul says so. Heart too, vagina is on board, psyche, ego, body, logic all 'ayes'.
Laying the groundwork. A full bank account isn't enough. I need independence, income, structure and discipline.
I was given an opportunity 6 months ago to have just that, manifesting money with my laptop and Wi-Fi making anywhere I want to be, home.
I have learned there is beauty in the phrase "I fucked up."
As long as it's followed by, "I want to try again."
I did fuck up. And I do want to try again.
The other non-magical ingredient is 'action'. You must do the thing.
We talked. The rose colored glasses I had on about my current profession turning mucky green. What once was home and sanctuary has become hostile territory. The love I had for dancing dissipating quickly. That isn't the kind of attention I want anymore. That is not the way I want to be chosen over and over. I have seen a better way and I want to work towards that.
Ever since I was little I wanted to write.
I have found my niche writing hard core erotica. I am good at it, it is viable/portable income.
And as soon as Sunday night football was over I said this to him. Not a mentor, but my muse. Corporeal at last. These things he gave me are tangible.
He offered advice, encouragement and connections.
Someday soon I'll wander west. Pack up some dresses and my tiny dog, hit the road. Long meandering drive to the coast, stopping to visit my people along the way. Enjoying the journey. Destination being a little apartment somewhere not too far from the beach in the city of angels. Money trickling and then flowing in manifested by the words I write and the adventures I have.
This is the way. No need, only want.  And in this, I have found the strength to run.