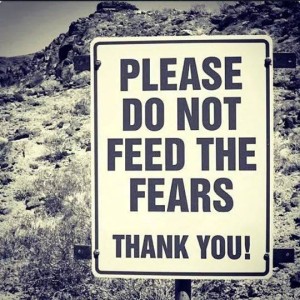 'Strange how we decorate pain.' ~ Margaret Atwood
(put a bird on it ~ Portlandia)
My internal dialog is a funny thing.
There is a prevalent southern twang I can't explain. Scooby Doo, Martha Stewart, Dr. Evil, Morgan Freeman all knights at the round table/round-a-bout that is my train (switchyard) of thought.
I am incapable of thinking the words 'shenanigans' and okay without a dash of South Park entering into it.
'Okay' has forever metamorphisised into mmmm'kay.
Mmmmmm 'kay?
So. Once upon a time. I was sitting on a concrete parking divider in a pretty pair of panties and an exquisite pair of stilettos. Every time the breeze blew by it carried the smoke from my cigarette away along with a soft cascade of gold sparkles shed from the Mardi Gras mask perched precariously on my head, holding my hair back.
I was enjoying the moment, watching the seagulls play fighter pilots, just feeling the sun on my skin.
To my left (always to the left)
"Mmmmm'kay, this chicka is about to step off the edge into a full blown panic attack, what us gonna do?"
She was one chunk of concrete over from me. I could just make out her tiny, pleading mumbles over the whir of the a/c unit.
I didn't have to hear her, panic was coming off her in waves and hitting me in the chest. I felt sick and sad and scared for her.
She caught me peeking at her, the shaking and rocking started, like my acknowledgement had allowed the floodgates to be breached.
Fuck, here we go mmmmm'kay.
I nurture.
It's what I do.
I see any Being in pain and I try to fix it.
Can't help it. It's literally a compulsion. Even the most vehement, well-deserved hatred cannot trump it.
No matter how many times I get shredded, betrayed, assaulted, used, abused for it. Cannot shake it.
I don't want to.
Call me nice like it's a bad thing again, fucker.
"…the kindness I've lavished on strangers is more than I can explain" ~ Ani Difranco
Someday I will kill someone with my kindness, I know this.
That someone will probably be me. S'okay.
I am also a homing beacon for the lost. They find me, magnetic phenomenon, Stella Polaris. I get asked for directions in places I have never been. I am a safe house, or one of them priests in a box, tell me all your shitty shit and I will make it all better.
Back to the sad stripper in the sunshine.
She mumbled something about a bad experience on Halloween, the mask was a trigger.
"What's worse than rape?"
"When you find that out you'll have all the answers."
~The General's Daughter
I didn't want the answers.
Someone told me a story about how they lost a tooth and split their lip open, my mouth hurt for days after, not just my mouth, my psyche as well. I'm an empath and my heart does get broken with the things that break the heart of God, often.
I have got to stop asking about scars. I fucking know better.
I turned to her and said, in my best authoritative teacher voice "Honey, I don't know what happened to you. I don't want to know and you don't want to tell me. Whatever it was, it isn't happening anymore. I need you to leave wherever you are in your head and be HERE, with me, safe on this curb. GET OVER HERE (Scorpion, Mortal Combat)."
She opened her mouth to protest. That's the thing about the sad, sometimes rock bottom gets comfortable and they wanna stay there. She didn't.
This wave of calm washed over me, and then her.
She didn't say a word, just picked up the mask and walked inside.
A week later, she sought me out, asked me to go out for a smoke with her.
She said thank you, grateful that I hadn't asked her to rehash her pain.
She said I was the first girl who hadn't tried to pry the truth out of her.
She said she had been through years of therapy, self-help, self-medicating, prescribed meds et. al. trying to kill the thing that was trying to kill her and the most at peace she had felt in years was that moment in the sun with me.
Ask me again why I am so nice.
I have been her.
Scared, lost, caught in loops, bound by the past, I am just no longer a prisoner of my ghosts.