Tell you what.
Truth is, sometimes I miss you so much I can hardly stand it.
See also
You don't know how bad it gets.
I wish I knew how to quit you.
(Brokeback Mountain)
See also
You have been assigned this mountain to show others it can be moved.
&
When sleeping women wake, mountains move.
(Twitter and Buddha, respectively)
I have likened men to many things on here…superheroes, soldiers and saints.
And wolves
No shit random Facebook thingee….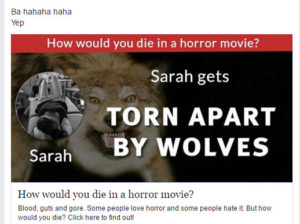 I've made monsters of men and mountains out of memories. I've been torn apart.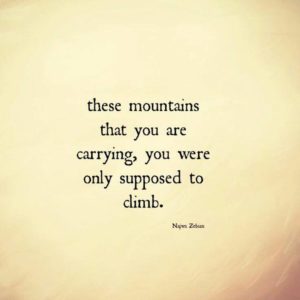 The Hulk flew in from the west and we had wings. He had wings, I had a grilled cheese.
We were talking about me getting emotional (I had warned him I might cry when I saw him, like he needed to be told) and he said 'I almost lost you there for a second, but you pulled yourself out of it.'
I totally did that. Came right back to the moment, the memory of what hurt me gone in a sip of cider, whispering Pogues and good company.
I just messaged him, said that I miss hanging out him (as opposed to talking online) because of how he listens. He is intent to the point that if I am telling a story about some boy being untoward, he frowns on my behalf. Smiles if I am happy.
So, last night I sat next to my past, I walked beside him on the right side of the street so he could hear me and he walked into my house and sat with me some more.
And it was good amen.
No tears, regrets or remorse.
I also realized in a blindingpowersurgetungstenilluminatinglightbulb moment staring at him in all of his good man glory that there is no point in looking back. As lovely as he is, I am not going that way.
I don't have to move the mountains. I just have to get over them. They're behind me now anyways. All the failures, the almosts, the stubbornness I showed staying in one place…it's done.
I do know how to quit.
All I have to do is stop looking and keep moving.
Once upon a farm so dreary I would creep my hubby's mistress's Facebook looking for clues and finding them every damned time. I was obsessed, I looked every day, a few times a day.
One day I stopped. I didn't do it in the morning when I got up. Fell off the wagon mid-afternoon and just did what Jane Says and tried again tomorrow. It's been years and I could care less what she is doing, what they are doing. That part of my life is long gone. I am not even that girl anymore.
I did the same with the Poet's page, looking for clues that I still existed to him. Sometimes I found them. Creeped Gelfling too. Answered the phone when Giant messaged.
If any of them were supposed to be here they would be and I am missing so much of my life walking backwards carrying mountains of memories.
Lessons have been learned in triplicate. Everything is archived here just in case it becomes important again. But I don't think it will.
Those were all lessons on how to survive in the mountains. Climbing, falling, losing ground, avalanches and thin air. Nothing grows up there.
I realized two things yesterday.
I've actually been coming down the mountain slowly. I can see trees and lakes and valleys all lush and green. A cabin in the woods, a puff of smoke from the chimney.
I haven't been walking alone lately either. My Sunshine has been with me.
She was home when the Hulk came by, she knows Hot Neighbor and Giant came to our house, she met the Thai Fighter too.
It makes a world of difference this, I am always so scared of forgetting that I carry all of them with me. But there is another person living who saw them, with me. They not just words on a page or memories of mine. They existed.
I made it down the mountain far enough that I can breathe again. I can feel the rush of oxygen to my brain.
Walking downhill is so much easier than climbing up.
Oh for a moment, what a moment this is. For a moment of forgetting is a moment of bliss.
~ Peter Gabriel
I sent Lumberjack a pic today with the caption "just in case you forgot what I look like" its been a while since we've seen each other.
His response? "Oh I'll never forget."
I smiled, I know exactly who I want to climb.