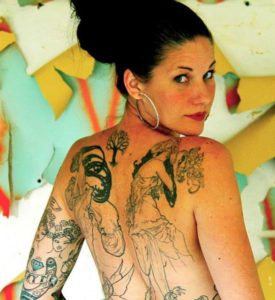 "…that's a biiiiiiiig fuckin' thumb you just sent me."
That was the first time I heard his voice. InstaSploosh.
I am a sucker for a southern drawl, I won't lie.
American accents sound like home and happiness. Some more than others. "Just shut up and let me say this" sounds bad regardless of the voice. I think even Morgan Freeman telling me to shut up would get my back up.
And that badly placed thumb on Facebook messenger. I hate it, seems dismissive. And yet I hit it by accident on the regular.
Meh.
Just gonna roll with it. And "big fucking thumb" has become part of our language with each other. I do so love it when he says 'fuck'.
We talk, oh lord we talk for hours upon hours. I feel like I am in high school again, phone cord stretched to the limit out the back door so I can smoke and listen.
High school sweetheart went to juevie when we were god, like 17 maybe. I spent every night on the phone accepting collect calls and every day for the next month working to pay off the phone bill. He came home and dated someone that wasn't me for the record. Why does my life get stuck on repeat? That was 25 years ago and I am still doing the same thing? And why do I have to have these moments mid-write?
And now that heaven is on fire, in the worst technicolor, oh and I've been chasing angels all my life. Amber Run, Heaven
There it is.
So now what us gonna do?
"This war won't stand long, God won't let it."[1]
I am still fighting. I'm tired now.
"I am tellin' all y'all it's a sabotage." [2]
Mercury is in retrograde, all phone lines to God are currently down, please try again later.
Day one. Shit is already slipping sideways.
My laptop decided to do an update shutdown and I lost 5 pieces I was working on. Microsoft Word had the audacity to dangle a carrot called "would you like to restore your previous documents" to which I replied YES. And no, not a thing. Just blank spaces where before there were words and feelings and thoughts and links.
"This is me breathing." [3]
Jason had to tell me that yesterday. Breathe baby.
Somehow he knew. I was sitting in front of my laptop, mouth agape, tears rolling down my face.
I have a private album upon the Facebook called "holding area". It's where I put the things. Snippets, screenshots, inspirational shit. I was pulling screenshots off my phone looking for a conversation with Leah for an article. We fought, I was expecting a heartpunch. What I wasn't expecting was uploading these tiny wee thumbnails that were not conversations with Leah.
Here come the Giant. Waltzing out of the past.
I wasn't ready.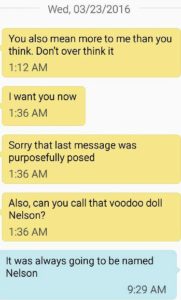 Sucker punch.
And this wasn't the worst one. Not even close.
I have a self-defence mechanism, sharpened and honed over the last 3 years of dating ghosts.
More often I cut myself on the damned thing and baby do I bleed.
I decide I made them up in my head and he wasn't that great, he didn't really say those things and I am just a silly girl and look, everything is fine now.
And then time passes and I go looking for something else, innocently enough and I open their assigned oubliette.
And lo, he did say those things, and so much more.
I have got to learn how to label things better.
I also need to learn to stop looking back over my shoulder lest I trip, or worse. What if God sees and I become Job. Nothing grows on salted ground. I need to grow.
I said to Jason that I thought he deserved better, that I wasn't coming into this clean. And he just stayed. Made a hundred excuses as to why this WILL work.
He doesn't punish me for my past or even ask me to hide it. He works through it with me and looks for the why.
He doesn't tell me to shut up. Quite the opposite actually.
He simply says "okay baby". Let it out baby, give it some air and let's work through this.
We did. We are. We will.
"Maybe what you think is you being a hurricane just feels like a light sprinkle to me." He said.
I think so maybe, yesh baby.
This.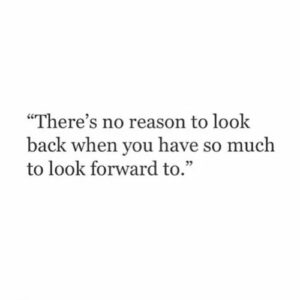 [1] Cold Mountain, Ruby Thewes
[2] Beastie Boys, Sabotage
[3] Grosse Pointe Blank, Martin Blank