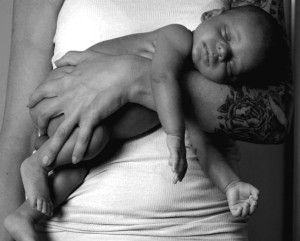 "I've been fucking around while you've been saving the world." Robert Delong
I am ignoring my self-imposed word count today. I want this out.
I am not vicious or mean for fun or profit.
This post is neither fun nor profitable (yet)
Something bad happened.
I held an infant.
Quite pleasant for most folks. For me it was an exercise in terror.
Who the fuck sees an infant as a trigger for trauma…oh right, me.
Nope, not because of that. I have made peace with that.
Put me in a strip club, let one person say or do something untoward and I BECOME the Angel of Death raining down fire and brimstone like Loki in Dogma. Gimme sec, I must contemplate Matt Damon's mouth. Ahhhh. Okay where were we.
Maybe not fire and brimstone, but I am viciously accurate with a platform stiletto, broke a nose. Choke holds, check. One time I launched a girl 10 feet (she was coming at me) and made many a man cry.
Treat me like shit in real life and I will take my shirt of so you can better see where to put the knife. And I will also give you my shirt.
Phone conversation 2 days ago
Me: Well of course I loved the baby. I watched him come out of her vagina and I looked after him every day for 3 months. Then she dumps this cat on me, an owl eats it in the middle of the night and suddenly I am the devil.
I then went on to explain how 'I understand why she did what she did to me'.
Wait, what?
This girl invites me to her baby shower, an acquaintance from a strip club. She is 6 months pregnant, alone and starving. I swooped in and looked after her. I cared for her for 6 months, to the tune of 6 grand. And I understand why she cut me out of her life in the most vicious of ways? I can justify her still slandering me to this day, 2 years later, whenever my name gets mentioned?
Yup. That's right folks. I get it.
Somehow 'getting it' and 'deserving it' became synonymous to me.
Putting my stiletto clad foot down right about………………..now.
No. nay fucking NAY.
Another prime example.
Young Un.
Even in proverbial death I managed to write him this flowery, candy coated obit.
(Bringing Home the Gold)
There was an aside at the end about how I left him better than I found him. Elaborating now.
It hurts me to say it. It reads an awful lot like 'how I got used for 2 months because I allowed it'.
I failed to mention the loans never repaid. Him borrowing my truck which I put on the road 3 months before I needed to and paid the insurance on which was the chariot he used to escort his new girl to Niagara Falls, before returning it to me reeking of Axe body spray with a busted transmission. No remorse, just a desperate plea for me to 'stay down' in the friend-zone where he wanted me. All the better to use you my dear.
I failed to mention scrolling through his old Facebook pics (with him) and my realization he had severe and justifiable ugly duckling syndrome. He was a fat kid with braces and acne. Hadn't been pretty long enough to see what I saw. The way I spoke to him, treated him and coveted him made his balls drop and he started dating an alt model closer to his age. Their kids are gonna take the best duck face selfies EVER.
I get it. Didn't deserve it, but he is a kid and I don't care anymore.
The other night I went out, to the same bar in which Young Un treated me like He had won the gold.  I meet this girl. Quickly put two and two together. Oh shit she's friends with Bad Kitty.
I got ready to bolt. I can only trip down memory lane so far before I end up bloody and crying.
The war Bad Kitty launched on the man and wife was decidedly more vicious than the one she started against me, but she started it.
I moved her twice and bailed her out often. Second verse same as the first, just no babies.
I was Waiting for this stranger to rip into me. She didn't.
She knew the truth, got used and betrayed in her own way. We hugged it out.
My nail lady had twins, got my nails done last week, she was there with the babies.
I finished, went to get my coat and ended up getting handed a fussy twin.
My first instinct was to shove it back at her and say 'you can't trust me with this'.
I fought the fear and he fell asleep in my arms.
Wow, that fucking cunt did a number on me.
I know why I do what I do. I cannot imagine being another way. If I see someone in distress, I literally have to help them. Bad Kitty's was broke and broken, I gave her cash. No one else was looking after K___ and her baby. Young Un was stuck in a conundrum of shitty job for shitty pay with no light. I turned the light on.
I paid dearly for all three. I am fucking damaged for the good I did. I am scared and hurt. They paid me for my kindness by giving me this sinking feeling I am not worth anything so I run from people who won't hurt me. I used Young Un as a human shield but that is a story for another day.
I still refuse to lose that part of myself.
What I need to do is start treating the world as my strip club, wherein I am an angel to some a devil to others.
Where there is a distinct line between right and wrong.
Where I have value.
Where I feel safe and powerful and where I know my worth.