One of the more liberating things I have ever heard in my entire lifetime is that I am allowed to feel more than one thing at once.
I think I had the same sense of relief way back when I realized that bisexual was a thing I could be and was.
Still am to a degree. I admire and celebrate my girls girly bits a lil more than is normal I suppose but Manda Bear has got the butteriest-butter skin, Panda and Shae have got the booties like pow pow pow…and honestly, I think every stripper after a time learns to appreciate the female form in a way most women don't. Naked is our normal.
I haven't slept with a woman in years. Sisterwife kinda beat that want out of me. But hey, moving forward.
Where was I?
Oh ya. More than one thing at once.
Story of my life.
Double edged epiphanies. For the first forever of this blog I always started out "So two things happened"…because that is just how it is. I don't tend to catch on the first time so I get two earth shaking signs from above, or below, depending.
I gotta try things more than once, reread books, rewatch movies because I might have missed something.
I am Jacob Two Two, forever repeating myself because I feel/felt unheard.
My newest noticeable MO/ blog phenomenon is writing an article, hitting publish and realizing I have WAY more to say and then writing part two.
To be totally honest all my articles have sucked donkey balls the last little while. Why not suck twice as hard in twice as many words…
I admit it. Massive drop in quantity and quality.
I used to have this schedule. Tuesday Thursday Sunday. Write for 3 hours or so, sometimes 16, sometimes the piece would just fall out pretty perfect in under an hour. But lately, I am of two minds about everything. My schedule has gone to shit. I need some structure and discipline dammit. I need to decide what I want to say before I say it. But alas, this is going to be yet another bit of free flow drivel.
I write better in the mornings and I have been sleeping til noon. Not okay.
I need to be a little bit easier on myself. I realize now, when speaking of newer boys or situations, I did not yet have all the facts, or their true nature hadn't revealed itself or shit just changed as it always does.
Fuck, I used to write nicely about ex hubby. Can't now really except to say he still continues to be a better father figure to my kid than my kid's actual dad. So there's that then.
It's been a year and a day since Panda and I made our first pilgrimage to the beach and found me exactly what I had asked for the night before.  A nice and easy summer fling.
And for a time it actually was.
Just like for a time everything else was good.
Until it wasn't.
I posted to Facebook a year ago today  "I do so love it when they open their mouths and by speaking become exponentially hotter."
I read that and grinned. T'was the truth. Just because he is gone doesn't make it less true.
I was never overly smitten with him. He was just a band-aid. Did his job quite nicely. I found out 6 months later that he had been engaged the whole time, but if I put on his giant size 13 work boots and walk a mile…I wouldn't have said no to me either. Who wouldn't want dinner and a good fuck after a 16 hour work day a million miles from home.
I don't hate him.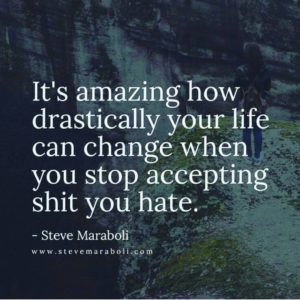 I don't hate much of anything. Never have. Pineapple on pizza, but I will pick them off and not make a fuss over it, it is pizza after all.
I have been accused of reading too much into things, thinking too much so I suppose that is a sort of fussing and possibly over analyzing. But that is kinda who I am as a person.
I can be happy for them moving on and forward and still be sad that they left me behind.
I end up alone with gaping holes in the landscape of my life, the spaces they used to fill. It's a matter of time really. Suddenly I have more of it and less of him.
My heart looks like the moon. Craters everywhere from being smashed into. Hard to walk around sometimes. Everyone leaves a hole I gotta navigate around. And sometimes I fall back in.