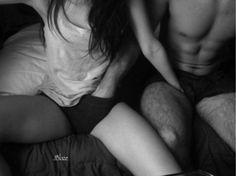 My relationship status on Facebook has been non-existent for over 5 years now.
I haven't been single for 5 years mind you, but I left it blank.
I dated Pimp Daddy for 2 years and never felt the need to claim him, gee I wonder why.
(See the 3rd word in the previous sentence.)
He never called me his girlfriend even after we moved in together, even after I got pregnant and then fired, rendering us gypsies. Even after I got us out of that mess and every subsequent mess after that.
He wasn't that important.
End of story.
There was a method to my madness, or a reason for it.
I remember one day when ex hubby and I were fighting. I'd run away from home and was sequestered in a Pepto Bismol pink room above a strip club surrounded by everything I could possibly jam into my Jeep, including my laptop thank fuck. I was using it for evil, posting passive aggressive shit. Obsessively checking my relationship status on Facebook to see if maybe this was the time it would actually be over. It wasn't. I mean, he DID dump me on Facebook that week, but it didn't last.
And so it went, different locales, always the same game.
Is it my turn or hers?
Where am I sleeping tonight, and watching my status obsessively to assess how bad things were this time.
If I left 7 times I left 20. If he dumped me 17 times he dumped me 57. The center didn't hold. It was never my circus and they weren't my monkeys.
My monkeys fly.
And you know what? Fuck it. Fuck this, fuck that, fuck them.
Every time I start shit talking my exes, I hear Sophia from the Color Purple.
"He ain't worf it."
"Don't trade places with what I've been through. Sat in that jail, sat in that jail till I about done rot to death."
I did. A few times. And I was always the key.
Hell can get pretty comfortable if you have been there long enough.
But I was the key, the key to leaving, the key to the locks in my life.
The secret is all inside your head she said to me. The answer is easy if you take it logically. I'd like to help you in your struggle to be free. There must be 50 ways to leave your lover. ~ Paul Simon
The leaving, I have that down. Being left? Got that too, don't want it but I get it.
But what about the in between?
How in the good lord's name do I deal with that?
Where is that fine line between belonging with/to someone and territorial pissings?
Once upon a time I posted a profile pic of me in a doorway, wearing The grey dress. My corner of the internet exploded, compliments flying everywhere. But the one I fixated on was from Young Un. We had an inside joke about 'man pants', jeans I owned that hung off me rather than hugging my curves. He posted under said grey dress pic that I was beautiful no matter what I wore, even in my man pants.
It was the first time I had been claimed publicly by someone I was with, in what felt like forever.
And it felt amazing.
The Poet did the same, a few times, and it always elevated me. I felt wanted, like he was announcing his presence in my life. And I liked it.
I realized, I had lived without it for so long that I no longer need it, but I kinda want it.
With the new one, good god I wanted to brag. But I would restrain myself, mull over the comments I was leaving out for the world to see, and if I felt they might offend someone…inbox or not at all.
We talked about it, he makes it easy to talk about everything.
"I'm scared." I said.
"It's okay baby." He replied.
I wanted to climb the air traffic control tower at O'Hare and announce how smitten I am with this man.
I told him that too.
"Okay baby." He said.
Shortly after we each got called out by mutual friends…"so you seem really happy, what's his/her name?" They already knew. I am so transparent it's like trying to hide elephants inside a greenhouse.
I don't want to hide anything, I don't keep secrets nor am I one.
So I said it, out loud. Posted upon the Facebook that "I am smitten as fuck with Jason King."
Took him nanoseconds to comment underneath "and I am smitten right back."
And in that moment I allowed myself to be happy. Still am.