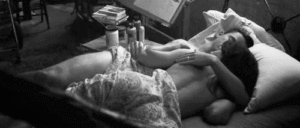 I grew up on a pretty steady diet of Carole King, James Taylor, Crosby Stills Nash and sometimes Young. And Carly Simon. She was the soundtrack to house cleaning most often. You're So Vain shows up in this blog with regularity.
I did have some dreams and they were clouds in my coffee and he was so vain.
But that isn't where I am at right now.
I am here…
And I tell you how easy it is to be with you
And how right your arms feel around me.
But I rehearsed those words just late last night
When I was thinking about how right tonight might be.
Anticipation, Anticipation…
Um ya Carly, exactly that.
It's 7:30 am. I got up early to write. In 7 hours I leave for Toledo Ohio to see my love. It's our halfway point and I booked a hotel with an indoor pool, and a 7 minute drive from Bob Evans…my wishes and wants and he is rolling with it. Because biscuits and bikini…
He rolls with everything, so do I….mostly. But I am having a mild freak out that must be acknowledged.
We have been talking for months. Facebook official for 10 days and met once in person mid-April for just over an hour at an airport. I almost missed my plane because I didn't want to stop kissing him.
Fairy tale romance as far as internet romances go…or any romance really. I fucking love him.
But um…
We haven't slept together yet.
Tonight is the night and I am feeling like a teenager again. Nervous. Maybe if I had ever dated in high school, or gone to prom this wouldn't feel so strange. But I didn't and it does.
I have really never dated like this before, all this getting to know you stuff before the sex.
Yes I have done long distance, but I had slept with them prior to the geographical rift.
I have started dividing my life into 2 parts. Before and after.
In the time called before I would (almost) literally trip and fall into a relationship by meeting a cute-ish guy, sleeping with him and then he just wouldn't leave. 5 years, 7 years, 2 years, all gone.
I stopped that after Budget George/Pimp daddy. Not the sleeping with them right away. I fucked Young Un before dinner on our second date, less than a week after we met…but he was my choice. And he was/is magic.
Drogo, Gelfling, Wolfling, Giant.
Common denominator? Magic.
Empathic, ethereal and compatible. And they were my choice. Not something I fell into and couldn't get out of.
Incredible transcendental conversations, dates, car rides, adventures.
And the sex?
Phantasmagorical.
I didn't see the aurora borealis, I became them. Lightning, fireworks, molten lava in human form.
Natural phenomenon brought on by otherworldly compatibility.
I said before that we shouldn't fuck outside of our tribe and this is why.
So why am I worried?
As I write this, I have realized. I am not worried, I'm nervous, but not worried.
He wrote this…
The Candle and The Fire – Jason King
And it sounds a lot like me. He is my tribe.
It's no secret that I have had a lot of sex. It's not a secret that I am really good at it, because I fucking love it, pun intended.
I learned years ago that 'bad sex' is a rarity, especially if you know what you are doing, and I do. And even more rare if you know how to use your words as well as your hips, and I really do.
Jason and I have developed our own secret language, some of it makes us belly laugh and some of it is just guttural growls and moans when we lose our words. I can see both of those things happening in our hotel bed.
I remember pressing my body against his under the overpass by the pillar that divided terminal one from two at O'Hare, and how it felt like I belonged there.
I'm no prophet, I don't know nature's way
So I'll try to see into your eyes right now
And stay right here, 'cause these are the good old days.
I am a prophet and I do know nature's way. 6 hours now until I can look into his eyes for the second time. The 'right here' that is a Comfort Suites in Toledo is where I want to be. I will stay right here. Because so far, this relationship with him is rivaling the happier times in my life. And I have to agree, that no matter what comes, I know I will look back years from now and see that these are the good old days.
I love you baby, no more sleeps.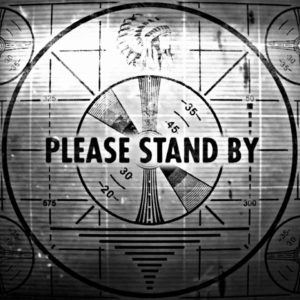 Author's note…
As fate would have it, I got fired on Tuesday. Which gives me more time to write.
Something that was sorely lacking.
There is a 'pay-per-view' section contained within this blog that has gone unused.
I promised porn and stripper stories. And here they come.
No better thing to start with than an unadulterated look at why I got fired and a closer examination of the dirty fishbowl that is my old workplace…don't'cha think?
I have been collecting secrets and stories and now I have time, and if you want to see what I wrote about you…pay up buttercups.
Launching May 10th 2016.
The timing is delicious.