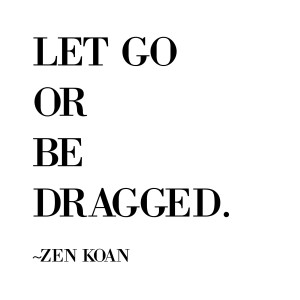 I started writing an article yesterday about my trip.
I am under a gag order. Some of what happened in New Orleans has to stay there. It's only fair and right, this is my blog about my adventures. Not a place to out anyone.
I had my Sunshine take a look to make sure no one was getting painted in a bad light. Then I re-read it myself.
It sucked.
I mean it wasn't that bad. Just sounded like a travel journal entry. Meh.
I had a moment of self-discovery yesterday right after my welcome home brunch.
I was a little jealous of my traveling partner, my PIC.
At one point the second morning, while discussing the night before with her I said the words, "I am a mom, I can't turn it off."
She is a high-maintenance-party-girl over a decade younger than I. We are not well matched at all. But somehow we work.
I wasn't jealous of the attention she was getting, which was a vast amount, she was happy and I was happy for her. I am not a fan of attention from strangers.
It was her amazing lack of fucks.
We each carried a proverbial basket. Mine was full of all the fucks to give and hers had none. Mine was heavy and she floated around like a helium balloon with me holding the string.
I am the writer and the documentarian and the mom. It's just what I am.
But I am also a heavily tattooed mildly enlightened stripper that drinks like it's my job at my job.
There has to be some balance here.
Night two, we finally found it.
When she rolled into my nice quiet dinner the second evening, smashed, I (almost) burst into tears.
I wanted so badly to relax and enjoy at least a part of the night.
But…wait…that wasn't her responsibility, it was mine.
My tears and her shenanigans got us free garlic bread and a staff discount on our /my dinner…so that was okay.
I had a mini epiphany after she jumped on a random party bus and left me standing on Canal. Well first I chased the bus four blocks and chewed her out, then I had an epiphany.
What if, once we hit Bourbon Street, I just let her do her thing? No rules.
I knew our final destination, I knew I would feel safe and happy there, we weren't in a rush.
I uncrossed my arms, unfurrowed my brow and let my guard down. I danced a bit too, did a few free shots, hugged some bouncers and staff from the night before. They said "she's at it again huh…you okay?" and the answer was a sincere "yes". And suddenly the dynamic shifted.
She would look to me before doing much of anything and I would nod. Then we would both smile and she would do her thing. Sometimes I would snap a pic or shoot some video, sometimes I would just watch or strike up a conversation of my own, then it was time to move on to the next thing.
When we got to where I wanted to be, we were greeted like long lost friends. Free drinks started flowing, at one point a blue shooter got spilled down my white dress and the purveyor of said shot braced for impact, I just smiled and said it was fine.  It was fine, it's just a dress. I have plenty.
I stayed sober enough to get us in a cab (just barely), but by then we had a legion of new friends wanting to make sure we got home okay. At some point my dress was all the way up, all good, I had nice panties on. There is a snapchat video of me giving a stripper a lap dance floating around in the ether and that is alright too.
I was warned about her, my instructions were 'don't let her get raped arrested or killed.'
Mission accomplished.
Truth be told, I needed her. I couldn't have enjoyed myself as much as I did without her. I would have played it safe the whole time and missed out on way too much fun.
Just no twerking or talking on Canal Street.