My boss pulled me in the office the other day and asked me what I wanted to do at this new company.
"Do you want to come in and casually help out or do you want to take over and run things?"
Told me to think about it for a couple of days.
I knew there was no wrong answer and I thought about it pretty hard. But I already knew the answer.
I am going to run it.
He wants to build a tiny empire and I want to help him.
My strong suits are his weak points and vice versa.
Every job I've had in the past lends itself to this one. I got this.
I had the job when I walked in the door, I just had to say yes.
And I did.
I knew it would change things.
Like being up at 5:30am to write. But I like being up when the world is still asleep.
I haven't had a straight job in 4 years and that ended as badly as anything could. I was to have a 5 year contract, paid over the table, a chance to save my money and build a life. It ended fast and furious a few months in and I was forced to regroup. I did a pretty good job of it and I love my life now. That place literally burned to the ground after I left.
I've been getting by on the grace of god and a bit of my own wits. Mostly god, and my comfort in being naked amongst strangers.
I just moved in with my Sunshine and it's not perfect, but it's really good. I love our little nest, I love her. I want to stay for a while. I really don't want to move again until I buy something.
I want to finish this book and start another. I want the book to do well enough to keep me comfortable for a long while. And it very well could. I finally cracked the thing open after a month of avoiding it and damn, it's good.
I always figured if I won the lottery I would probably keep working, I don't sit still well.
JK Rowling got knocked off the billionaire list because she gives so much money to charity. I will be that way. What do I need a billion dollars for? My sisters need houses, people need food, dogs need rescuing and I wouldn't have a clue as what to do with that much money other than making sure me and mine are comfortable.
Comfort to me isn't about yachts and limos. It's a cabin in the woods by a lake I can swim in. With a garden and roses.
It is possible to be an optimist and a realist when you realize anything you can imagine is real.
My dreams are my own and the only thing needed to make my life better is to dream bigger and work work work work work.
I am poised on the precipice of finally knowing what I want and having that be a good thing for once. Bliss.
I still say to my son "it's a one in a million chance that you will become famous or a rock star, or an athlete or win the lottery of have some stroke of genius or luck in your life that leaves a big mark. But never ever think for a minute that it won't happen. It does, every day. People win at life, amazing things happen. Why not you?" It is within the realm of possibilities. Everything is.
I have my Eeyore moments, everyone does. Mine are usually regarding men and relationships because let's face it, they haven't gone well. If they had I wouldn't be here talking to you good people about how to tuck and roll when shit starts to burn.
There was a back and forth on this meme.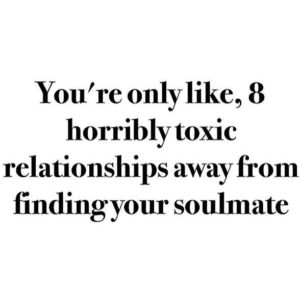 I have a +2 credit or I'm at 7, if the 3 good ones subtract from the bad, and they do. My girl said it was never going to happen for her and I wish I could gently reach through the ether and tell her that isn't the truth. People win at love all the time.
It came along right as Rob Breszney posted this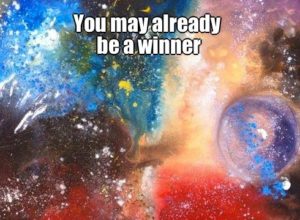 http://www.freewillastrology.com/horoscopes/20160825.html
And my horoscope.
Gemini (May 21-June 20)
I invite you to dream about your true home . . . your sweet, energizing, love-strong home . . . the home where you can be high and deep, robust and tender, flexible and rigorous . . . the home where you are the person that you promised yourself you could be. To stimulate and enhance your brainstorms about your true home, experiment with the following activities: Feed your roots . . . do maintenance work on your power spot . . . cherish and foster your sources . . . and refine the magic that makes you feel free. Can you handle one more set of tasks designed to enhance your domestic bliss? Tend to your web of close allies . . . take care of what takes care of you . . . and adore the intimate connections that serve as your foundation.
Of course I cried. I really want to go home.
My soul let out a triumphant bellow and a cathartic sigh.
I am so close I can taste it.
Of all these people, places, jobs and relationships I have tried to call home…they just didn't fit. The bed was too soft, the porridge too hot something was always off and I would get rereleased into the unknown like a dandelion fluff on the wind. I would settle in hostile territory and grow anyway, just to wither and die and send my wishes back out into the world looking for somewhere to call home.
I am getting close to touching down, I can feel it. Somewhere where the ground is fertile and the sun shines and the rain falls, somewhere I can put down roots and grow that isn't the cracks of a sidewalk or an abandoned lot.
Somewhere like a cabin in the woods, near a lake so I can swim. With a garden and roses.