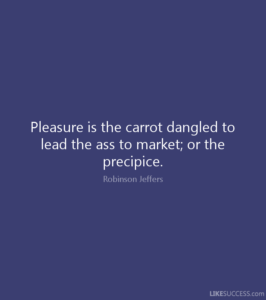 I need a Snickers, I am not myself when I am hungry.
I am on a self-proclaimed hiatus from sex just now.
Well, self-proclaimed with shark-week as a catalyst. Does that mean the red light is on or off. So confusing.
Honestly? I just don't feel like settling, I am scared of strangers…and I don't know what I want.
Well, I know EXACTLY what I want but it is currently unattainable.
I function better with a reward system, I think most people do. Go to work all week thinking about the weekend. Mine used to be Sundays. Vacations in the distance, shimmering mirages giving hope when you are so thirsty. Get through packing and moving so I can set up something even better in the next place…oasis.
Finishing my book, going to school and keeping my ass in therapy all have a dangling carrot. A silent, absent, glorious carrot.
Ima need something a little more tangible. Baby carrots.
Once upon a time, the only time I didn't have to check my libido at the door was June to September.
Boys of summer.
My life is a cyclical thing, always spiraling out and back in again.
Prolific summer sex was my reward for getting through the long, cold winters of my discontent.
I want that again, or something like it.
What I want now is a little more refined than clumsy fumblings on the beach at night, in fields, or alleyways, on lawns, in tents or out of them.
My adulty-adulteress self craves good food, good conversation and epic sex.
Preferably friends, not strangers, not yet.
I need something familiar (quickly, something familiar*)
Feed me (eyes, mouth and mind), fuck me (which feeds me also) and let me go home.
If you sleep over make it on your side of the bed, or better yet is your house cooler than mine?
I am currently starving for human contact. Skin on skin. Long, slow kisses. Giggles and conversations about the world and atoms.
I know I am not thinking perfectly straight. Or seeing straight, although my hindsight is 20/20.
Carrots are good for my eyes right? All the better to see you with my dear.
I am praying for an oasis, not just a shimmering mirage. I don't want to dry out, I want to get wet.
What I do not want is a relationship. No labels or ownership. My heart is very huge, so there is room but I am very, irrevocably taken. And I really want to go home. But home is far.
My body is hungry. So is my mind.
The foundations of my being have been shaken/torn down. I need to be held so I can stop shaking.
I have someone in mind, he is safe, familiar, fills my criteria and feeds my eyes and mind quite nicely.
He was also prone to bolting in the night. But that was before. Things change.
So I have another in mind, and another and one more. All ghosts of future past.
I might be setting myself up to fail by visiting before. But it feels more like closure and/or renewal. I already know they're safe. And failing is kinda what I want.
The summer of 4 lovers, a do-over, with new/old players.
Maybe I am selling myself short, there could be something more suited floating out in the ether and I am quashing it by looking back instead of forward.
How about this, give me what I want or something better.
Quickly, follow the unknown
With something more familiar
Quickly, something familiar*
Whenever I feel like I am not getting anywhere or what I want I have to check and make sure I am actually focused. Are my thoughts mimicking fireflies, lightning flashes with no discernible pattern, just here there and everywhere, floating on a summer breeze at dusk?
Yes, yes they are.
Time to pluck them from the air, put them in a jar, holes in the lid so they can breathe. Keep them on my windowsill for a night and let them go in the morning.
I have long term goals for the first time in ever. I have gone from merely surviving to wanting to make something of myself.
I know where I want to be 5 years from now.
Tangled in sweaty sheets with my love. Published, graduated, accomplished and loved.
I know where I want to be 5 days from now.
Tangled in sweaty sheets with one of my boys of summer.
In the morning, get up, go home,  write and study and move forward. Accomplish things. Be proud and something to be proud of.
But, a girl has to eat.
Courage, my word (*Tragically Hip)