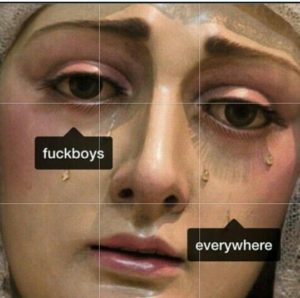 I shut that shit down 2-3 weeks ago now?
I don't know exactly, just more time has passed that I have not been on it than I was actually on it.
The first guy I pulled out of the water is the one I want. He's huge.
But the fuckbois just keep on coming. And I keep throwing them back.
My arm is tired.
Bad date messaged yesterday asking if I wanted to see him again. I did not engage.
'He who bailed' keeps checking in on that weird timeline I only associate with my lost boys who don't have access to clocks or any concept of time.
I am totally out of get out jail free cards, must have lost them in the move.
I told him that I already have amassed a fuckboi army with those from my past and I wasn't looking to add to it. They are enough trouble as is. I have already established patterns and relationships with them. They are not ideal but they are familiar, and as much as a fuckboi can belong to anyone, they are mine. And I have the anti-venom for when they bite me in the ass.
The problem with a fuckboi army? They don't show up when I need them, they just show up, fully armed and ready to take over whenever it suits them. 'I wonder what Sarah is doing, she was really nice.'
See also "when I am happy a bell gets rung in the graveyard of my heart and all my skeletons get up and ask me to dance."
And the new 'recruits'?
Ew, no.
I didn't ask for this.
My tinder window is closed so they are finding me on instagram and messaging me there. Delete/block/repeat.
I had tentative plans with one or two, but that was July and you are just messaging me yesterday?
'He who bailed' said he was trying not to message me so he didn't appear desperate. He's a nice enough fellow so I gave him the following advice.
"If you are interested in women my age I will tell you a secret. Good morning texts are good, good night texts are good. Shoot a message out during the day and we might not answer because we are busy, so don't double up. Don't listen to your cock or your brain, go with your gut, your gut won't lie."
I didn't want someone who was going to message me every day. Until He did. And I liked it. And then he stopped, and here I sit. Feeling like shit, wondering what happened.
A month, a full calendar month of checking in here and there daily. I didn't feel overwhelmed and I didn't feel neglected. Now I do.
I really did try to keep feelings out of it, just breathe and see where it goes. But that is the thing about being in the ocean. You are bound to get wet.
Sunshine and I noticed a strange category of men on tinder who had a profile pic of them holding a fish.
(See also men holding gators and goats, a bizarre sub-species)
"Is this fish for me? Am I supposed to be impressed with the size of the fish? Do you need me to cook it for you? Did you wash your hands? What do I do with this fish?"
I like fish and I like fishing, it just seemed odd, like a cat proudly yowling after the gift of a dead thing.
Then I looked on my guy's Instagram and there he was, grinning and holding a huge pike.
And I thought it was adorable.
If you like someone, perceptions change.
Changing them back, now that is a bitch.
Establishing happy habits just to have them taken away?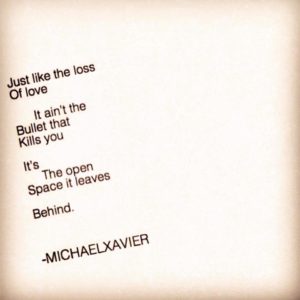 Ain't that the fucking truth.
This would be a good time to call in the army, but they don't come when I call, they only come when I'm happy and I ain't.
I don't want to go fishing again.