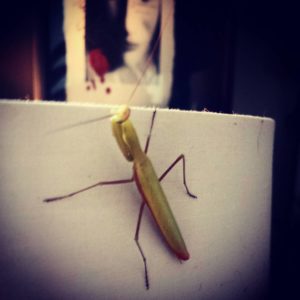 Everyone this is Sally.
Sally this is…everyone.
Angel came down from heaven yesterday, she stayed just long enough to rescue me.
Jimi Hendrix
Sally isn't an angel, but she has wings, close e-fucking-nuff.
We used to ride through the hayfields on the tractor. The mantises would whir up out of the grass dancing in the motes from the hay we were cutting. The golden glory when the sun was going down made it look like fairies and heaven to me.
She came in from the less than heavenly porch and landed on my desk lamp the next morning.
My son anointed her with the name Sally and the working title "Guardian of the House."
I moved her to the golden glorious morning glory porch, lest she starve, and there she stays. Guarding my house.
Thanks Sally.
The book I am writing starts out with a girl, much like me, who is a writer, much like me, sitting outside and a mantis lands on her startling her out of a daydream.
The pic in the background was a gift from the man that inspired the book.
Now, I am not saying it's a sign from god, but it's a sign from god.
A few things happened that keep pushing me back to the book that I don't want to write because my muses are treating me like dirt and leaving me in the lion's den then pointing and laughing when I got bit.
There was this fortunate fortune cookie.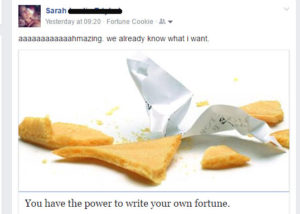 And then Rob Breszny said things. A lot of things.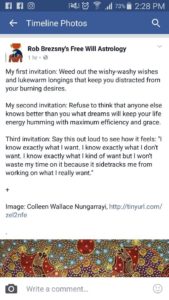 And then the moon was full and I was left unsupervised.
The theme of this full moon?
Leave your comfort zone and go explore the dark, your magic is in there.
I did that.
and this…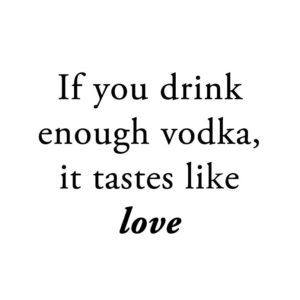 The theme of every full moon ever?
Let it fucking go.
"The mantis comes to us when we need peace, quiet and calm in our lives. Usually making an appearance when we've flooded our lives with so much chaos that we can no longer hear the still small voice within us because of the external din we've created."
I have to return to therapy next Tuesday and she is invariably going to ask me if I worked on the book and I am out of excuses as to why I haven't.
For a while there I didn't know what to write.
I get it now.
I have to finish the thing.
I have plans and the book being done and sold is part of my future.
I have encouragement from other published writers that it is good and I should keep going.
So what of my fortunate cookie?
Double entendre.
My favorite.
I am writing my literal financial fortune.
I can finish this thing any way I want.
I got stuck on the book during the part where our dear heroine gets assaulted in a parking lot
Life imitated art and I was scorned by the hero and anti-hero because of it.
"Well what did you think was going to happen?"
Um, not that and definitely not this.
They left me to my own devices, laughed when I got hurt. Made me feel dumb and small. An insignificant speck floating around in a huge sea of blue.
"Enlightenment is when a wave realizes it is the ocean." – Thich Nhat Hanh
I've always been able to write the story of my life.
I just forgot for a bit and handed my pen to others.
The ending has always been up to me.
Now I know what I don't want.
I love the ocean, god knows I do. But that doesn't mean I want to go ass over teakettle off the side of a boat in the middle of nowhere breathing canned air with no idea where the land is.
I am content playing in the surf near the shore. I can go under, get wet and stand up when I am feeling overwhelmed and catch my breath.
I just want to play in the waves, I am done drowning and choking.
Neil Gaiman said his favorite stories were the ones where women saved themselves.
I am swimming to shore.
So now I know what I want because I know who makes me cry when I look at my phone and I know who makes me smile.
It ends like this…I get loved as is. By someone who doesn't make me feel like I am gasping for air, grasping at straws or unworthy.
He isn't a poet, but neither am I.
He calls me a 'dork'.
I know it means that I am adored.
It's not everyone's happy ending, but it works for me.
I'd rather that than be someone's sexual soulmate and never hear a word.
Or someone else's Lady of Stars, but we have to end this gracefully.
Fuck that fuck this fuck them.
I want peace and quiet. I want a relationship that doesn't have me posting to this blog every 5 minutes trying to work shit out because I am not getting any help and I can't breathe.
I am a good girl, I just needed a good man to see it.
I've done my PhD. in Fuckboi Languages, Variations and Interpretations, I have the Scorpio decoder ring, learning how to speak pragmatic lumberjack is going to be a cakewalk.
Or a cookie walk.